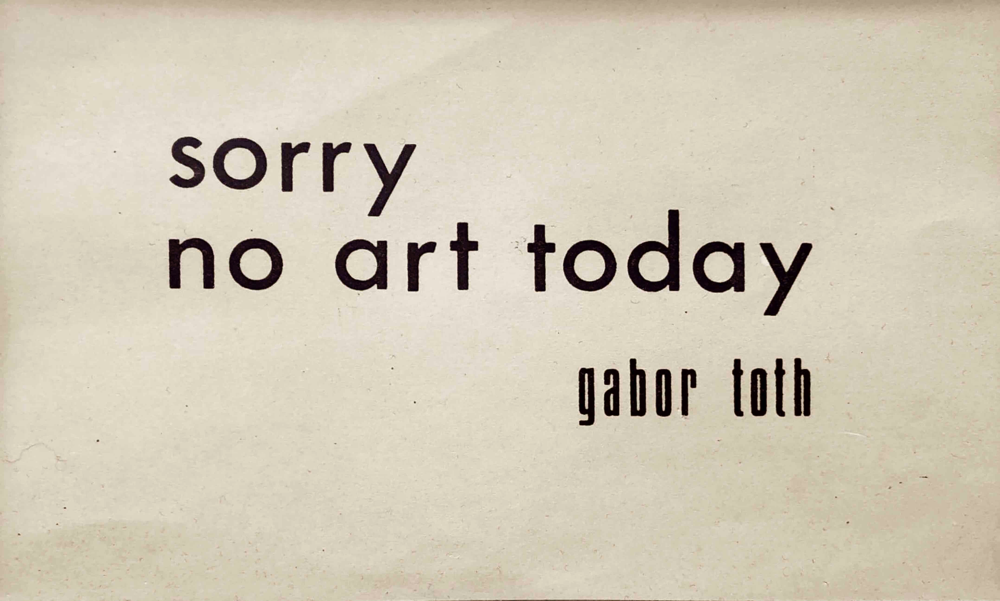 Here you find a very personal and very incomplete choice of everyday observations. 
THE BOOK IS DEAD?  FAR WRONG!
CLICK AND SEE ITS GLAMOROUS RESURRECTION!
---
PRESERVING AND PRESENTING ART IS A MUSEUM STANDARD?  FAR WRONG!
WITNESS ITS BURIAL AT ROM'S GALLERIA BORGHESE:
---
ZAHA HADID'S "SCULPTURES" INTEGRATE "SMOOTHLY INTO THE CITY"? FAR WRONG!

READ MY COMMENT HERE: ART UNDER SIEGE. ZAHA HADID'S MAXXI IN ROME 
---
Vladan Radovanivic Voice From The Loudspeeaker, 1975
Peter Kubelka's flickering film Arnulf Rainer, 1960 
Jean Dubuffet, Musical Experiences, 1961
Karel Appel - Musique Barbare, 1963

Ferdinand Kriwet: CAMPAIGN: WAHLKAMPF IN DEN USA, Droste Verlag, Düsseldorf, 1974
124_FERDINAND_KRIWET_01.mp3

Dorothy Iannone: First recording, 1969
099_DOROTHY_IANNONE_(1_2)_01.mp3

François Dufrêne: Œuvre désintégrale (Köchel que j'aime), 1969
058_FRANCOIS_DUFRENE_(1_3)_03.mp3
Henri Chopin, Dynamisme intégral, 1973
Józef Robakowski, I am Going, 1973
Anne Wald­man: Fast Spea­king Wo­man; Gior­no Poe­try Sys­tems – The Dial-A-Poem Po­ets. Dis­con­nec­ted (1/2), 1974

Einstürzende Neubauten: Kollaps, 1981
062_Einstürzende_Neubauten_08.mp3
Chris Burden, The Atomic Alphabeth, Poem for "Revolutions per Minute. The Art Record", 1982

Christian Marclay: More encores (Maria Callas), 1988
142_CHRISTIAN_MARCLAY_09.mp3
---
The maximum number of elements on this site is reached, says my provider... 
With regards to sound works by artists I recommend to browse
here:
and of course here: